🎁 Use This Code: IMSEP2023 and Get Up To 30% Discount! Limited Time Offer! 🎁
How to Change Instagram Name (Tips & Tricks)
There are some social media sites that let you change your username a certain number of times while others don't let you do it at all. But when it comes to Instagram, you can change it as many times as you wish. Wondering how to change your Instagram name? Read ahead! Your username is different from your display name. You will see the latter below your avatar on Instagram. Also, it doesn't need to be unique, and you use special characters and emojis for it too.
Meanwhile, your username is mentioned on the top of your profile as well as in your profile URL. It should be completely unique to you and has restrictions. For instance, it should be less than 30 characters and can only contain underscores, periods, letters, and numbers. Whether you want to have a more professional username or just want a change, here's how to change Instagram name.
How to Change Instagram Name Using the App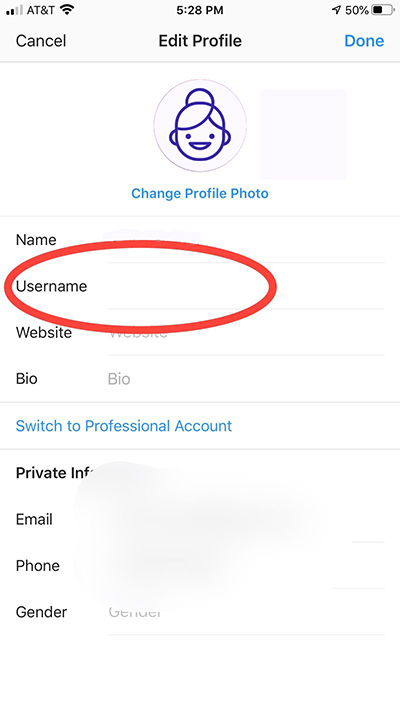 Whether you have an Android app or an iOS one, the first step to change an Instagram name is to log in to your account. If you have multiple accounts, ensure that you're logged into the right one. Now, on the bottom-right corner, you will see the avatar icon. Tap on that to go to your profile. Now, under bio, tap on "Edit Profile." Here, tap on the username field and write the new handle you want. After that, just tap on "Done." To change the display name, you will type in the name field.
How to Change the Username on Instagram Using a Computer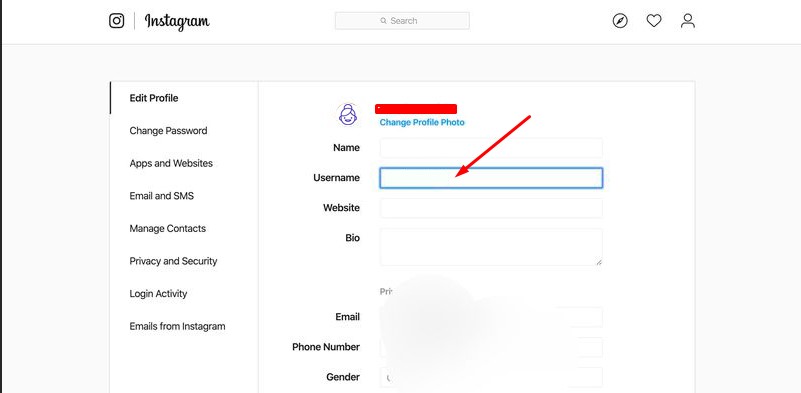 If you don't have the app, then you can use the desktop version too. First, go to instagram.com. If you are logged in already, then you can continue with your account. If not, then enter your credentials to log in. Now, on the homepage's right side, you will see the profile icon. Click on that and then click on the "Edit Profile" option available besides your username and make the change.
If you are not happy with your new username, you can switch to the old one within two weeks. After that, you can still go back to your old one, but your old handle might not be available.
What Can I Do If My Desired Username Is Taken?
Now that you know how to change the Instagram name, this is the next big question. Usernames need to be unique, and they follow a first-come-first-serve basis. So, if someone has already taken your desired handle, then you will get to know once you tap on "Done" on the app ("Submit" in the case of the web).
If it is unavailable, you can add in underscores or numbers to make it unique. Plus, you can keep checking every few days. You might get your desired name if the owner changes it, if the profile is deleted, or if it is a fake account that Instagram removes.
What To Do Before & After Changing Your Username
Once you have decided to change your username, you need to do some or all of the following, especially if you're a business or an influencer. These are only suggestions, and you should be the judge of what is right and what is not. First, get ready to order new print materials. Tell your followers about your decision to change along with your reason. Get in touch with blogs that have your guest posts and ask for the change if you can't do it yourself.
Make an image that you will post once you change the name. Also, make a new avatar or logo if needed. Now, open all blog posts, social media accounts, and widgets where you need to change the name separately. Enter your new name but don't save it yet. Now, go to Instagram and make the change and also upload a new picture if needed. Now, post the image you prepared beforehand and save the changes in the accounts you had previously opened. Finally, change your email signature.
Frequently Asked Questions
Can I Redirect My Old Instagram URL to My New One?
Your username within Instagram will change, including your mentions; however, URLs outside the app will not redirect. Eventually, though, Google will find your URL since Instagram is a top-ranked domain. This is especially true if you have a highly active account.
What Will Happen to the Previous Mentions for My Username?
In most cases, your old mentions will change to include your new username. However, that can change at any time. If you make a new account using your old username, then there might be no change! If that username once again exists, then Instagram will have to reason to redirect it. If you haven't used the old username again but are still seeing it, then you might be seeing a cached version of the post. Ask a friend who hasn't seen your posts to check the name they see.
Will I Still Be Able to Use My Old Instagram Username?
The answer to this is maybe. Note that you shouldn't make a change if you don't want to lose the name. In some cases, previously-used usernames aren't available again.
Should I Not Change My Instagram Name?
Instagram hasn't mentioned any benefits or drawbacks of changing the usernames. However, some users report a loss of engagement and followers after the name. This could be because they are unable to find the username they associate you with. So, they could believe you are inactive and ultimately unfollow you.
What Does the Lock Besides My Name Mean?
It means that your account is private, and people can only see your content once you accept their follow request. Once you make your profile a public account, the lock will disappear.
The Final Word
In some cases, you just have to change Instagram username, even if you end up losing followers. For instance, the username might no longer reflect who you are today. Just remember that if you do decide to change, make sure you are ready to do so.