How to Block Someone on Instagram [Smart Guide]
Updated Date: 20.08.2020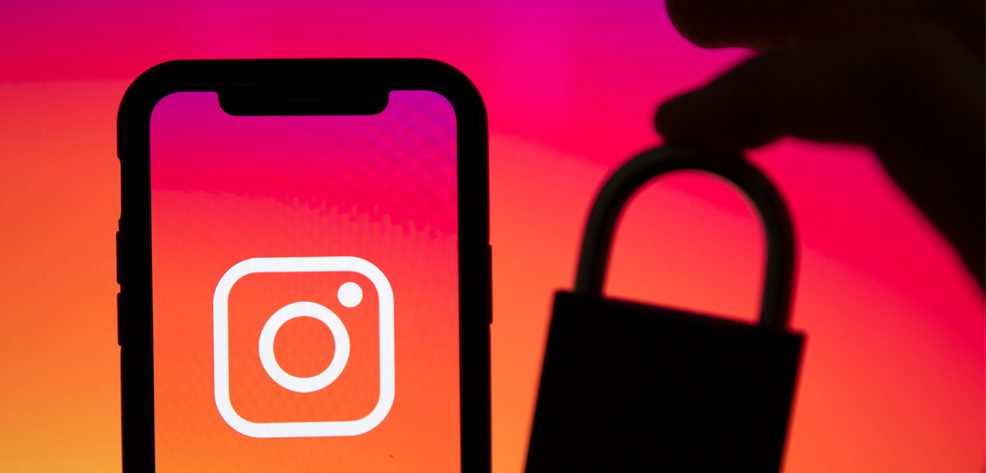 There are times when you want to distance yourself from certain individuals on Instagram. They spew hateful and harsh words that wreak havoc on your mind. Or, someone might even mention politically-charged comments on your posts that you're fed up with. In such cases, you need to know how to block someone on Instagram.
Block Profiles That Annoy You
Instagram is quite popular among the youth today, where you can post photos and interact with your followers and friends. Plus, the app is made more interesting thanks to features like Instagram stories and IGTV. Despite that, in some cases, the social media app can become a nuisance. It allows you to create as many profiles as you want without any phone number. As a result, stalkers can create fake profiles and irritate other users. However, you can easily get rid of those by simply blocking them.
Easy Steps to Blocking Profiles on Instagram
There are both mobile and web applications for the social media platform. However, since the latter comes with limited features, it involves more steps if you want to block someone on Instagram. Thus, you should use the app.
You should note that the person you blocked can still mention you in his or her posts and stories, but you won't be able to see those on your activity feed. So, if you don't want the profile to even mention you, then change your username after you have blocked it.
Here Is How to Block Someone on Instagram
1. Block From Everything
Instagram is not at all free from spambots or trolls. To block them, first, log in to the app. Now, tap on the profile you wish to block. On the top right corner, you will see three dots. Tap those and then tap on "Block." Now, you will get a pop up which will ask for confirmation. Tap on "Block" again to confirm. The other person won't be notified of your action, and you can unblock them whenever you want.
2. Block Their Comments on Videos & Photos
If you want to show someone your posts but don't want them to comment on it, then you can just prohibit them from doing so. To do so, first, log in to the app. Then, open up your profile page and tap on the three horizontal lines on the top right corner. Go to settings and check the "Comment Controls" option. Now, tap on "Block comments from." Here, search for the profile to block and then tap "Block."
3. Blocking Someone Via Web Version
If you don't have the Instagram app and want to block someone, then just go the profile you want to block. Now, you will see the "Following" button and the down arrow beside it. Click that. You will now see a pop-up window. Here, click on "Block this user." There will then be another window for confirmation. Once you block the profile, there will be another confirmation pop-up. Here, click on "Dismiss" to go back to Instagram.
4. Are There Any Other Options Besides Blocking?
Recently, Instagram introduced the mute option, which is not as harsh as blocking on Instagram. With this feature, the profile's posts and stories won't appear on your feed, but they will be able to see your content. You will still be able to see their stories and posts if you go to their profile.
Frequently Asked Questions
If I block someone, will they find out?
The blocked profile won't be able to see your stories, posts, or profile, but they will not get any notification that they have been blocked. However, if they can't find your profile when they search for it, then they might know.
Will I be able to unblock the profile later?
The block is not permanent, so you can unblock the profile as soon as you change your mind.
Can the blocked profile mention me in posts and stories?
Yes, they will be able to do so. However, you won't find out because you won't get any notification on your activity channel.
Will the blocked person be able to my comments and likes on other posts?
If the profile follows the account or if you liked or commented on a public account, then, yes, they will be able to see it.
After I block someone, will their likes and comments on my posts disappear?
The comments won't disappear from any posts after you have blocked them. However, you can manually delete them if you want.
Will I still be able to see their account if I have blocked them?
You will be able to find the account, but you won't be able to see any posts. Instead, their account will state "No Posts Yet." Also, you won't be able to their stories.
Final Words
Instagram is a great way of sharing videos and photos and keeping your friends involved with your life via stories. However, sometimes, you don't want everyone to see everything. Similarly, in some cases, you might find some profiles annoying. Thankfully, the app allows you to keep such people away by blocking them. Now that you know how to block someone on Instagram, make sure to use the steps above the next time you are fed up with someone!