🎁 Use This Code: IMMARCH2023 and Get Up To 35% Discount. Only In March! Limited Time Offer! 🎁
How to Add Location On Instagram in 8 Steps: All You Need To Know
Instagram is a platform that lets you post videos and pictures that you want others to see. When posting pictures, you will be tempted to add the location too. As you add in more locations to your account, your reach will increase. And with a wider audience, you have a chance to get more followers. And if you own a business that you want to take to new heights, this is crucial. So if you're wondering how to add the location on Instagram, here's all you need to know.
How You Can Make Your Own Location on Instagram
It is quite simple to create new geolocation, but it can't be done on Instagram. Since Facebook owns Instagram, geolocation is added when you create a business account on Facebook. Once that is done, you can switch to your business profile on Instagram.
If someone else already created a location previously, then you easily use that geodata. It is better to create geolocation with a phone, but there are certain apps adapted for PC. Instagram states that it's impossible to make a custom location, but you can still do so, although it is not really reliable. Here are steps on how to create your own location on Instagram.
1. Facebook Check-in
Go to Facebook, log in to your account, and post a check-in status. In the search bar, enter the location you want to customize. Make sure that the first letter of the location is capitalized and that you don't include any emojis or symbols such as @ and #. Once you enter the name, you will see a drop-down menu with all the locations. Scroll to the end; you will see "Add [location]." Tap on this.
2. Make Use of Location Services
To create a custom location, your location services must be on. To do so, go to Settings. Navigate to Privacy and then choose Location Services. Here, allow Facebook to know your location.
3. Type the Location in the Search Box
Tap on the search box and enter the custom location. Make sure you type it the way you would want it to show up on Instagram. As mentioned earlier, make sure the first location is capitalized and avoid using emojis and symbols.
4. Create a Custom Location
Tap on "Add [location]," and then choose a category that best describes your location. Once you select the category, Facebook will prompt you to pick a location. You can either tap on "I'm currently here," or you can search the location you want to customize and select that. Now, create the location and check-in to Facebook with that.
5. Select a Category
Once you click on the "Add" button, you will be asked to select a category for the location. Make sure you choose the most accurate location so that people can come across your business when they search in your niche.
6. Choose a Physical Location
Once you select the category, you must determine the exact location. It's best if you are physically present within your business premises.
7. Claim the Location
Once you create the location, you need to find it on Facebook by entering it into the search bar present at the top of your homepage. Once you find it, you will be taken to a page where you will find an option that says "claim this location."
8. Open Instagram and Create a New Post
To ensure your custom location is made, go over to Instagram, create a post, and tap on "Add Location." In the search results, search for the recently created location. Once you find it, post it to your Instagram.
Steps to Add a Location on Instagram Post
Now that you have your location created on Facebook, you can easily use it on Instagram. Here is how to add the location to Instagram Post:
1. Create a new post
2. Below the area where you type the caption, click on "Add Location."
3. Enter the new location; you will see it appear.
4. Click on the location and then share the post.
How to Edit Your Location on Instagram
If you want to edit the location on a video or photo you posted on Instagram, it is quite easy to do so. To edit a location here is what you must do:
Tap the three dots you see above your video or photo. Doing so will show a number of actions you can take.
Tap on "Edit."
For iPhone, tap on the name of the location, then tap on either Remove or Change Location, depending on what you want to do.
For Android, tap on Find a Location or tap on the cross you see next to "Select a Location."
Confirm the changes by tapping on done (iPhone) or the Tick symbol (Android)
Steps to Add Location to Instagram Story
Apart from tagging a post with a location, Instagram Stories also allows you to add a location sticker. When a user taps on the sticker, he or she will be redirected to the search results page and will be able to view all the posts tagged with the location. This way, the user will be able to learn all about your business. With stickers, you have the chance to convert users into potential buyers, which is why it's important to add them. Here's how you can do that:
1. Create an Instagram story by tapping on the camera icon you see on the top left of the screen. Alternatively, you can swipe right from anywhere on the screen.
2. Now, record a video or take a photo.
3. Tap on the sticker icon. This will be a square smiley face present on the top of the story screen and tap on the location sticker option.
4. Enter the name of the location you wish to use and choose a corresponding name from the list that shows up.
5. Customize the sticker by rotating, resizing, and moving it. Also, add text to your story if you want.
6. Once you are done editing, upload your story by clicking on Next.
Why Does Instagram Use Facebook's Location System?
Facebook purchased Instagram roughly nine years ago, and since then, Instagram has improved a lot thanks to the help of developers at Facebook. In fact, it improved so much that it even slightly challenges its parent company now.
In 2019, Instagram released a few updates, which included the last seen in Direct Messages, GIF stickers for stories, and typing fonts. Moreover, exciting news came up from users of Instagram relating to the screenshot feature of Stories. According to users, the new screenshot feature was being tested on some users, so we might see this new feature down the road. The bottom line is, Instagram is always trying to bring up more and more traits, especially from the legacy features introduced by Facebook.
Troubleshooting
Facebook can be quite finicky, and if you are having troubles with accessing your customer location on Instagram, here are some things you can try out:
Update Instagram and Facebook APPs
The very first thing you can do is to try updating both social media apps. In some cases, an older version might be creating problems for location services.
Turn on Location from Settings
Next, have the location-enabled in settings. To do so, go to the phone settings. Next, find "Privacy" and tap on "Location." Now, just move the slider, and the location will be enabled.
Be Present at the Exact Location
It is best to be present at the exact location you want to add or somewhere really close. Custom locations work better when you're standing in the exact location of your business. If entering the address from somewhere else failed to work, try to create the location when you are physically present there.
Try Out a Different Category
When it comes to choosing a category for your business, Facebook wants you to be highly specific. When testing, you can choose funny Instagram locations, but such locations are often rejected. So, pick a real category for the location. You can also try out a few options to see if that works.
Try to Check In Again
If the steps above still don't work, try checking in once again to see if it works.
Post on Facebook Using Your Location
According to some users, checking in on Facebook, along with some status updates, resulted in the location appearing on Instagram.
Wait for a While
In some cases, it takes some time for Instagram's locations to update. If you still cannot find the location you checked into on Facebook, even after an hour, then try out some other tips mentioned here.
Link Facebook Business Page Locations to Instagram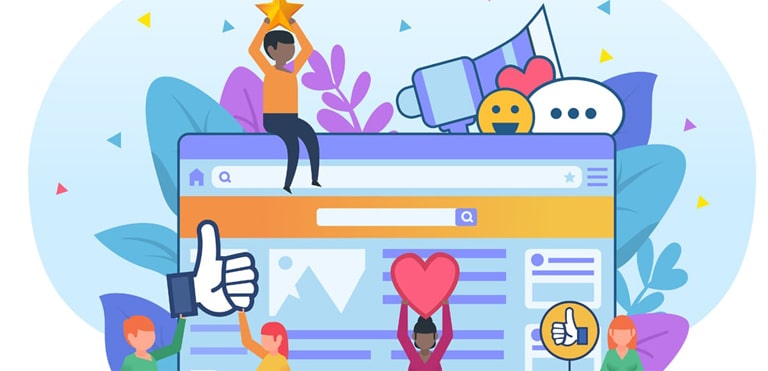 If you own a Facebook Business page, you can make a location for your business that will connect to Instagram, too. If you have more than one location, you can add all of them on Facebook. This will create numerous options on Instagram, too. The steps to check in on Facebook are nearly the same. However, you must be able to manage the business page:
1. Log in to the Facebook account you have for your business. If you have an account that has administrative access to the business page, log in.
2. Head over to "Business Manager."
3. On the top left corner, you will see three vertical lines. Click on that to get access to a dropdown menu.
4. Below the "Assets" tab, click on "Business Locations."
5. If you don't have a location yet, click on "Get Started," and Facebook will guide you through the steps of creating your location.
If you have multiple locations for your business, follow the instructions given below so you can manage your locations via the Business Manager account in a better way. To do so, here's what you must do:
1. Login to Facebook using the account that has administrator access to your Facebook Business Manager.
2. Head over to Business Manager.
3. Now, on the top left, you will see "mega menu". Click on that and then under "Assets," select "Business Locations." Here, you might need to turn on location access.
4. Next, click on "Set Up Multiple Locations."
5. Choose your main page, which would be a page representing all locations. Click continue.
6. Finally, simply follow the prompts to make your new location.
Advantages of Location Tag for Your Brand
In the last few years, people have started using Instagram like Yelp, which is to look for local businesses. Whenever they want to search for a certain kind of food or are on the lookout for a specialty store, they just do a search on Instagram to find a local store that fits the purpose. Businesses that have locations tags have reported generating quite a lot of revenue. Here's why:
Increases Brand Visibility
A custom location helps to create exposure for your brand by putting it on the map for users. Locations are quite similar to hashtags in terms of how they work. When users search for a particular phrase or word, hashtags containing that phrase or word pop up. The same is the case with locations. If a user searches for a juice bar nearby, he is likely to come across your business.
Improves Engagement
Geotagged posts also allow your business to get user-generated content (UGC). All posts created by users with a public account will be received in the geotag search, which you can then share with your followers. This way, you can notice and appreciate your existing clients. Such content also shows your followers to another side of your company.
More Chances of Being Found by Different Instagrammers
Nearly all social media platforms, including Facebook and Instagram, have algorithms that show videos and photos in the feed, based on users' previous searches and the probability of liking the content.
For instance, if coffee lovers search for coffee-related products or coffee shops, then they are going to see more posts about coffee. The chances of your business showing up in their feed increases when the custom location for your business is turned on.
The Final Words
You now know how to create a geotag. With Instagram location tagging, your brand has a greater opportunity of gaining more exposure and attracting local customers. If you still haven't added a location to Instagram, it's time to give it a try. And in order to be successful, make sure you use Instagram Analytics to make the right decision!