Can You See Who Views Your Instagram? The Real Truth

Chris Bennett | Updated Date: 21.02.2021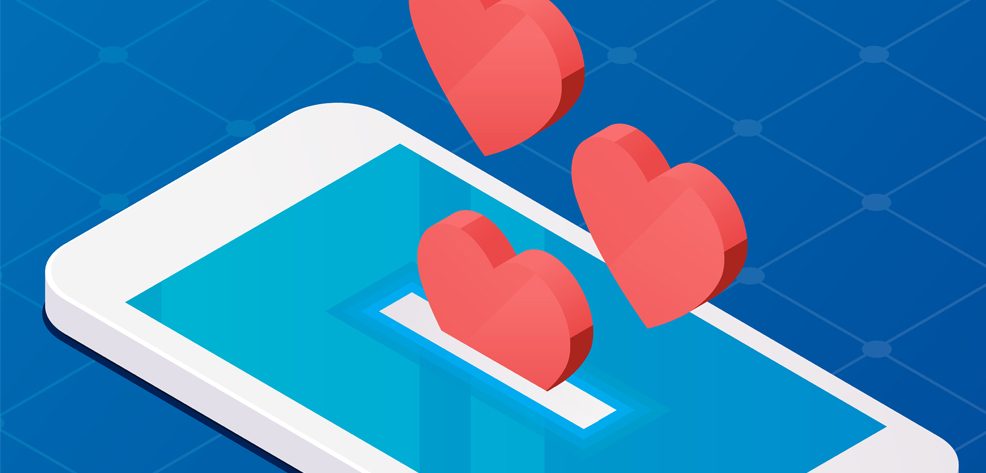 As an avid Instagram user, you might be wondering, "who viewed my Instagram profile?" You might be curious about who stalks your profile multiple times a day and who doesn't interact with your posts. So, can you see who views your Instagram? Let's find out!
Can You Track Profile Visitors?
All Instagram users don't go with the traditional like-and-follow proves. Instead, they prefer occasionally checking out the profile without following it. Most often, this is the case with popular ones. For instance, if you like NatGeo but don't want your feed filled up with their posts, then it's better to go through their profile once or twice a week and see the recent photos they posted.
In such cases, how can you see who views your Instagram? Can you see users that viewed your profile?
The Reality
Unfortunately, you can't see who viewed your Instagram profile. Till now, there is no in-app functionality that lets you track profile visitors. Business profiles can see the visitors they had in the past week, as well as the number of users that saw their posts on the feed. However, it's impossible to see the names of profiles.
Just like Facebook, Instagram hasn't said anything about a tool to check profile visitors due to privacy issues. Of course, they have all the data, but they can't share it with the public. So, you can't see who views your Instagram.
Checking Out Your Instagram Viewers
You can still see who interacts with your profile and posts. For instance, whenever you post something, you get a list of everyone that liked or commented. To do this, just go to your Instagram post and click on the number of likes you can see on the post to. This will show you all the profiles that have liked the picture you posted.
Can I See Who Viewed my Instagram Story?
Yes, Instagram efficiently keeps some things private, but it allows you to see the people who viewed your story anytime.
While you can't see who viewed your posts, you can definitely know the list of people that checked your story. Whenever someone watches your Instagram story, you can know exactly who it is.
This feature seems to be quite beneficial in some cases. For instance, businesses and influencers can use it to track their target audience and then come up with relevant content accordingly. Even if you're not an influencer, you can still make sure that your friends see your story!
Find Out Your Instagram Views
While you can't really see who views your Instagram, you can still see the exact number of impressions and people that you get on your Instagram.
First, click on settings and then make your own business account. Now, you don't actually need to be a business to be able to set up a profile. During the process, you will be asked for your Facebook page link, but even that is not compulsory to provide. You just need to enter your contact details. The truth is, with a business account, you can easily see account stats along with the number of views that your Instagram profile receives. You can also find out the following three things:
Instagram Activity & Your Greatest Reach
A business profile lets you see the activity happening around on your profile, including website clicks, profile visits, as well as clicks for directions. You can see the busiest day you had in the week, along with the number of clicks you got. You also get a comparison of your profile stats in the previous week.
Furthermore, the activity shows your discovery and the number of accounts you reached each day. Once you know your busiest day, you can plan to post your images and videos on that day to reach more people.
The Kind of Content That Produces Results
You can also know how your content is faring. In other words, you can know the impressions, follows, and engagement our profile gets. You can check out these metrics for the last two years, one year, half a year, three months, one month, and even a week. This way, you can check out your growth with time. Moreover, Instagram organizes the photos from the most interacted one down to the least one. As a result, you can see the kind of content that your audience likes.
Who Your Followers Are
You can also find out who your audience is, including the age group, when they are usually online, the gender, and the country they are from. While you can't find out the name of your viewers, all the stats that you can find out are quite helpful.
One of the favorite tools of many business profiles is the Followers section that shows the time when you have the most active followers. This way, you can post within the time frame and reach more people. So, if you're wondering if you can see the profiles that visited you, then you can definitely do so with a business account!
Are There Any Alternatives?
If you search for third-party apps on Google, you will find many available for both iOS and Android devices that claim to let you see who views your Instagram. But do such apps or tools actually work? Absolutely not!
In fact, most of them are just fake and pick out random names from Instagram and show them to you. Some even ask for a small amount to show you over five names. User reviews on both the App Store and the Play Store show similar results. They just pick names randomly and scramble them the next time you check. Also, an ad pops up after a few minutes too.
Such apps can't track profiles because the Instagram API does not share information with them. Some apps can show people who followed or unfollowed you recently, but they can't give a list of your profile visitors. Also, the way these apps make use of data is unclear too. They might not be secure and can lead to suspicious activities on your profile.
Final Words
To sum up everything, at this point in time, you can't see the names of profile visitors. If you yourself don't want someone else to know that you went through their profile, then the same should be true the other way around as well. The next time you are curious, remember to stay away from third-party apps.