Does Instagram Notify When You Screenshot a Story? Here's What You Should Know!

Chris Bennett | Updated Date: 21.02.2021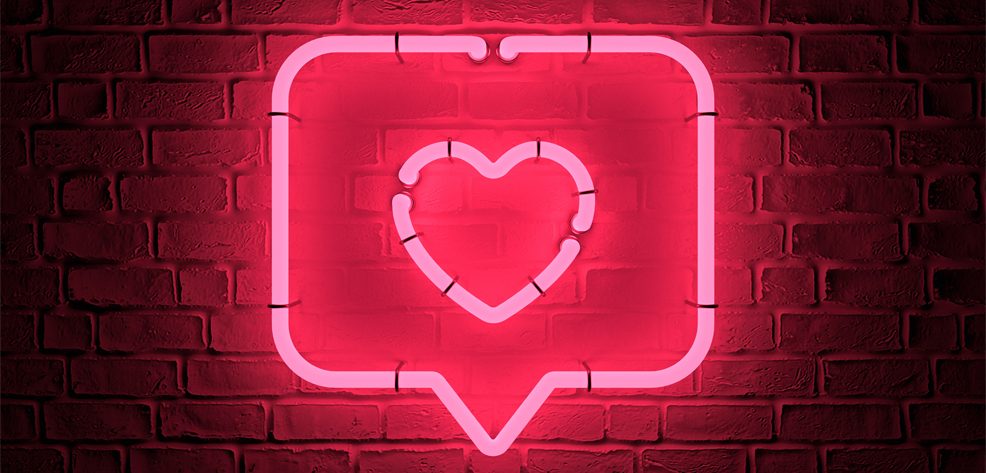 Most Instagram users often find themselves wondering, "does Instagram notify when you screenshot a story?" Most often than not, when using Instagram, you come across content that you want to share with your friends, but for that, you need to screenshot that post, DM, or story.
In such cases, you end up thinking if others get an Instagram screenshot notification. And the answers to this can have repercussions for not only creators but users too. So what is the truth? Let's find out.
The Need for Taking a Screenshot of an Instagram DM, Story, Post
An Instagram screenshot can come in handy in many situations. For instance, you could want to save a meme that you want to share on another platform. Similarly, you might have across a nice picture that would make a captivating wallpaper. In fact, you might even come across a recipe that you would like to try out, and you want to save it instead of having to go through hundreds of posts later to find it again.
Most users want to take pictures of Instagram stories because they last only for 24 hours. One thing to note here is that despite the policies regarding Instagram's notification, you should keep other's privacy in mind and not screenshot their personal videos or pictures.
Benefits of Instagram Story Feature
Stories don't show up on the user's main feed, which means that they can post a story about something that they wouldn't share normally and not have the overall aesthetic of their Instagram account ruined. So, for instance, if your account just includes pictures of beautiful landscapes, you can post pictures of your cats on your story.
Due to these factors, Instagram stories become more personal and give users a chance to truly know the accounts they follow. But this is also why you might wonder, does Instagram notify when you screenshot a story? Think about it; if someone posts a "woke-up-like-this" photo on stories, then they wouldn't want people to use it for posterity!
Stories are quite beneficial for brands and creators too. They can develop a close relationship with their Instagram followers are garner greater success. Once your followers feel like they know you, you can engage them better. In turn, they are more likely to trust you, which will create brand loyalty.
Are Users Notified When a Story Is Screenshotted?
Currently, other people can't find out when you take a screenshot of their story. However, back in 2018, the social media site experimented with informing users when anyone took a screenshot of the story they posted. But this feature was dropped quite quickly. If you want to have this feature, you can closely follow Instagram's changelog in case the company brings it back.
There is an Archive feature available for those who take screenshots of the stories they posted directly using the in-app camera. By default, the app saves a copy of all the stories you post. To check these out, open the app, go to your profile page, and then tap on the three-bar icon present on the top-right. Now, tap on Archive.
Do Users Know When You Take A Screenshot of a Post?
Instagram doesn't send any notification to users when you screenshot a post. Posts comprise all the videos and photos on the home feed and what you see on the Explore tab. Also, no alert is sent when you take a post from someone's profile.
Instagram has a bookmarking feature for posts too for those that don't want to locally download the media. With this, you can flag videos and images for later. There is a separate section for such posts and are not downloaded in your gallery.
Moreover, if you block someone on Instagram, they won't be able to see your curated grid or your profile. They also won't be able to see your stories or posts, so there won't be anything to take a screenshot of.
What Happens When You Take a Screenshot of a Private Story in DMs?
While your friend might not find out if you take a screenshot of his or her story, when it comes to direct messages, the case is completely different. While you can screen-record or take screenshots, you won't stay uncaught.
Users receive a notification if their disappearing video or photo is recorded or if you take a screenshot. For those who don't know, a disappearing story is one that you take with the Instagram story camera, but you share it via direct messages.
You can know if someone took a screenshot of your disappearing story in two ways:
Notifications – You will get a notification that tells you the username of the person that took a screenshot of the story.
Present in direct messages – When someone takes a screenshot, you will see a camera shutter icon on the right hand of your story at the bottom where you would see the "seen" status.
Will the User Be Notified If You Screenshot a DM?
If you take a screenshot in a private conversation, the user will be notified; however, this is only for disappearing messages. If someone takes a screenshot of an expiring video or photo, then instead of "Delivered" or "Opened," the delivery status will be "Screenshot."
If you take a screenshot of a regular chat with images and text, though, then the person won't find out.
Will A Person Know If I Screen Record on Instagram?
Users won't know if you screen record videos, whether they are posted in stories or in videos. The same goes for disappearing messages too. To make sure the person isn't notified, you can screen record a private disappearing story and then take a screenshot from the video later.
However, remember to respect the privacy of the sender, especially if what they sent is personal and sensitive. Not to forget, Instagram might fix this issue in an update in the near future.
Will the User Know If I Screenshot A Story?
Currently, Instagram doesn't have any screenshot option that can inform you when someone screenshots your story. The screenshot Instagram story notification feature might be re-introduced later, though. In fact, you can also sign up for the company's beta channel on Android and be among the first ones that get new updates.
Are There Any Third-Party Applications To Show Who Took A Screenshot?
The truth is, finding the answer to this question is difficult. Apps that run in the foreground on either iOS or Android can detect button inputs. So, developers can easily send a screenshot Instagram story notification. The problem is, different devices have different screenshots methods. For instance, in the Galaxy Note series, you can use the S-Pen to take a screenshot, which is much difficult to detect.
Moreover, it is also possible that someone uses the Instagram app on the PC with an emulator and takes a screenshot via the Windows shortcut. Similarly, they can use an HDMI cable to attach the laptop to a TV and then take a picture of the TV screen. To sum up, there are multiple ways to bypass the feature, and no third-party app can truly detect if a screenshot was taken.
Final Words
Instagram is all about pictures and videos. However, screen recording such content or taking a screenshot is the only way to save it. Thus, you should know the answer to the question, does Instagram notify when you screenshot a story. To sum up, for now, the app doesn't notify users when you take a screenshot of a DM, post, or story.